Learn More about the Farm
Our Story
Mutch's Hidden Pines is owned by Dr. Peter Mutch, a dentist, and his wife Nancy, a school teacher.
The couple is assisted by their grown sons, Andy and Nate, as well as other family members.
Pete and Nancy are members of the Michigan Christmas Tree Association.
Hidden Pines is located on 80 acres in Lapeer, Michigan, just south of Interstate 69.
Approximately 50,000 Christmas trees of different varieties are planted on the property.
The first seedlings were planted in 1993 and harvested in 2002.
Mutch's Hidden Pines serves as a host location for the US Soil Conservation Spring and Fall Tree sale.
The Gift Barn is located inside a fully restored, heated barn from the 1860's.
Wreath building has become a popular family activity at Mutch's Hidden Pines.
Santa Claus spends time in his nice new heated log cabin every Saturday and Sunday from 10:00AM to 4:00PM.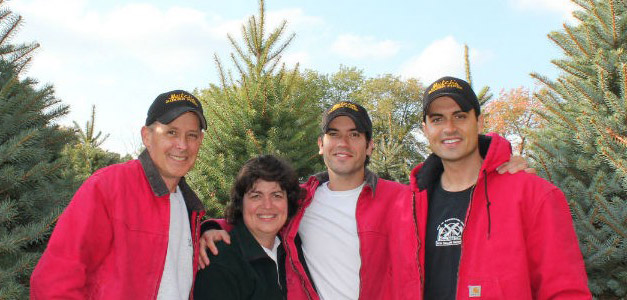 ©2018 All Rights Reserved.